I haven't been reading much as of late, and I find that its because I feel guilty reading.  I feel guilty taking the time to read, even though it is something I love.
Just to prove that point, all but one of the books I read and finished this month were for book club.  I could only read them because I had a deadline.  Everything else just gets nibbled at.

The first book I read I technically did not read in its entirety but it is a giant collection of short stories so it is something that I will pick up and read a bit from forever and may never be read in its entirety.  That does not however mean that I did not greatly enjoy it.  Borges, stories are so delightful.  They are strange, and thought provoking.  i really enjoyed the experience.  If you like literary fiction and haven't read these yet, who are you… how dare you… get on that, please.
This was followed with my rereading of the first Pendragon book for our #Nostalgiajunkie project.  I really love these books and it is difficult for me to criticize them.  I first encountered this book when my teacher back in grade school was reading it aloud to us in class.  I was so upset at how she had left it one day I asked my Mom to take me to the book store and get a copy so that I could know what happened next.  I ended up finishing quickly. I recommend this to all children ages 10+.  It is such a good series, even if this isn't the best book. It is a lot of world setting, but it continues to build.

Of course the next week we read and discussed the second book in the Pendragon series.  We all liked this book more than the first.  It is more exciting, the pacing is better, it introduces new characters, it kills off others.  It is a good book.  Is it perfect, no.  It is however and improvement on the first book.  Hobey ho, I love Spader so much.  He will always be dear in my heart. So dear.  I don't want to spoil anything else so I will leave it at that.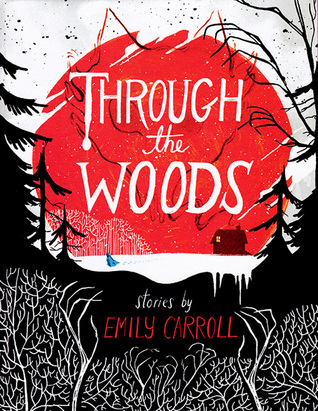 The next main book club book, I just posted a post for on Wednesday so it should be familiar to you.  It is the graphic novel Through the Woods.  I really liked this collection.  The discussion we had about it was interesting as well, because we seemed to disagree with certian aspects of certain stories a lot.  Gretchen didn't much care for the way these stories are, but Taylor loved them.  You can read this book really quickly if you want to, but I would advice against that.  Take your time, stare at these pages, soak them in.  It is worth it.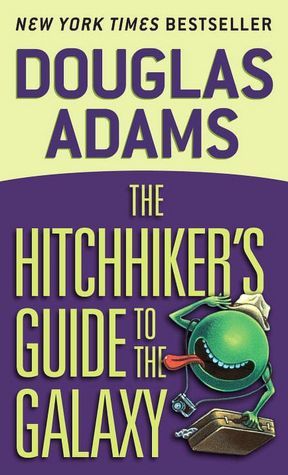 I was finally able to finish my reread of The Hitchhiker's Guide to the Galaxy this month.  I have to say that while I did find it very funny, it wasn't particularly blown away by it.  I reread it because I had read it so long ago that I couldn't remember very much of it aside from the bits that have infiltrated pop culture.  I'm afraid that in a months time this will be true again.  It isn't particularly outstanding.  It should be a quick read, when you aren't in a reading slump like I am, but it isn't going to stick with you.  Either, I am not in the proper mindset to enjoy it, or it just isn't that great.
Finally, I finished the third Pendragon book.  It actually really saddens me that this book didn't stand the test of time.  I remember it being one of my favorite books in the series when I read it the first time, but it wasn't so great reading it as an adult.  I am more than twice the recommended age, but that doesn't mean it has to be bad.  I think it suffered for the fact that we as adults have been exposed to too much similar media.  I think that it would still be great for children, just less good for the adults who so desperately want to love it.
I have two books that I am currently reading that aren't book club related that carry over from this month, because I haven't finished them.  Me and the Devil by Nick Toches and Your Invitation to a Modest Breakfast by Hannah Gamble.  One is adult fiction and the other is a poetry collection (I know. Poetry. *scoffs*)
I am also reading the Fourth Pendragon book and Angelfall by Susan Ee to be discussed for book club on Monday.
I am a bit behind on my reading challenge and since the booktubathon is this coming week I am going to attempt to participate.  It is more likely or not that I will fail miserably, but I am going to try.  That means I should probably make a video announcing my intent to do so.  Let's see if I can actually do it.