We have a new book club segment for you guys.  The first friday of every month is going to be #imbibliomancy.  Where the newly legal members of our book club partake in a reasonable amount of alcohol before they try and discuss a book with you.
This was our first episode and it was an experiment that I am ready to call a success. Even though both Gretchen and Taylor can drink me under a table, I think that we somehow managed to pull together a pretty decent discussion while a great number of silly hijinks ensued. (i.e. everyone stealing my hats, and our mic falling into the left over pizza).
If you like fun and books by all means listen to us discuss the first YA choice from Gretchen in a while that we all liked.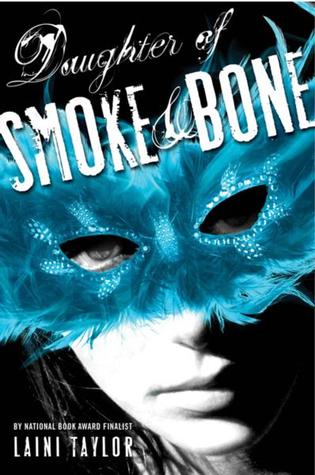 Title: Daughter of Smoke and Bone
Author: Laini Taylor
Publisher: Little, Brown Books
Page #: 418
Genre: YA Fantasy
If you don't want the book stuff we also have a shorter video where we pregame, chatting and eating pizza.  Equally entertaining, but less bookish.
Next month: One Rainy Day in May by Mark Z Danielewski