I have spent the last month or so trying to decide how best to structure the blog going forward.  I have always known that I wanted to post Mon/Wed/Fri but I wasn't sure what to do to help stream line my content.
I work best in some sort of structure and I think that what I will be doing moving forward is making each day have a theme.  Friday's theme will focus on Young Readers.  This is a wide theme, it could include Middle grade book reviews, lists of content that best suits the young reader genre, or anything that for children who have learned to read on their own and are expected to do so for school.
Starting it off this month I wanted to talk a bit about some middlegrade books that I recommend for parents who want their kids to be ecologically conscious.
Some folks may have heard of this one, but I was surprised to find that Carl Hiaasen is not as well known.  I read this one when I was a child (and if you need some quality early 2000s film then the movie adaptation is pretty great as well) but all of Hiaasen's books have some element of animal activism.  This one involves a group of kids who are attempting to save endangered owls from losing their habitat when a popular breakfast joint wants to expand and build a parking lot.  It discusses why it is important to protect animal rights and the "evils" of big business … a.k.a. greed.  I really enjoyed the book and there are a number that he has written so if this particular plot doesn't work then just looking at his back catalog is definitely worth while.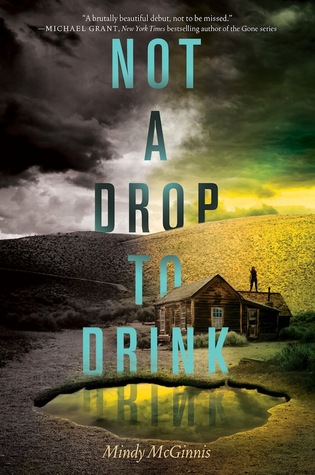 If you have a more mature tween or a teen who is interested in environmental post apocalypse situations then this one is definitely worth a look.  There is a bit of high tension between humans and some violence so I would definitely reserve it for the older kids but it is still a great look at the issues that fossil fuels have on our water.  The story follows one girl in a world where all of the water has become poisoned and humans are fighting to survive as their crops are destroyed and the drinkable water is difficult to find and controlled by a few very powerful individuals.  The protagonist was lucky enough to have a safe place to hole up but there are strangers moving toward her and she fears what that might mean.
This is another older book so it may difficult to find in main stream stores but it was one that I really enjoyed.  The protagonist of this story volunteers his time at a veterinarian's who takes in birds of prey injured by the wildfires that have been threatening the local forests.  It involves discussions on the forestry industry, community service with animals, and the tension between business and nature in a rural Montana community.  If you can get your hands on a used copy then it is definitely a worthwhile book for animal lovers, prospective vets, or folks who want to learn more about the dangers of forest fires to natural habitats.
If your kid is interested in renewable resources and the depletion of fossil fuels then this dystopia might be one that they enjoy.  It takes place just ten years in the future when all oil and gas has been used up.  It follows how the world copes with the sudden loss of energy in a not so great way.   It is another one that has more interpersonal violence and would be better for more mature young readers and teens but is worth a read for anyone looking for a more realistic dystopia, no offense to The Hunger Games.  There is also an element of climate change and extreme weather caused by the over use of fossil fuels so it would also be good to look at if you wanted to discuss more sustainable practices in the home environment.
This last one is definitely the oldest book on this list (being younger than I am but not by much) but it is one for any kids who prefer mysteries to science fiction.  This particular Joe Bass Adventure revolves around an old boat maker whose daughter was found drowned after raising awareness of the dangers of DDT being sprayed on the crops in her area.  This would be a good choice to discuss the use of chemicals and pesticides which has greatly fallen to the way side.  If you want to discuss why organic food is healthier or why it is important to always wash your fruits and vegetables the environmental aspect of this.  It is also good to discuss the danger that comes with being the face of a movement.
This was definitely an interesting collection to pull together.  If you guys have any other good suggestions for books that discuss issues with the environment for young readers I would love to hear your suggestions.  There were a fair number of young adult books but finding some that were appropriate for younger readers was a bit difficult.  I don't think I was as interested into them when I was that age, I was definitely more of a fantasy reader though so that isn't super surprising.
If you have any suggestions for collections I should pull together in the future or books I should check out then also feel free to pass it along.