There has never been a video with so many technical issues in our book clubs history as this video right here.  We honestly had to restart the video fifteen minutes in because my computer crashed.  Gretchen and Taylor both had to join from their phones because their wifi was so shitty.  It was a horrendous mess.  (Not unlike my opinions on this book)
We powered through, however, and were able to bring you this discussion with a lovely guestmancer.  Unfortunately, the video was then lost in processing hell for several day.  IT IS FREEEEE NOOOWWW!!! It somehow managed to escape hell and can be found right here in this very post tonight!
Enjoy our heated debates!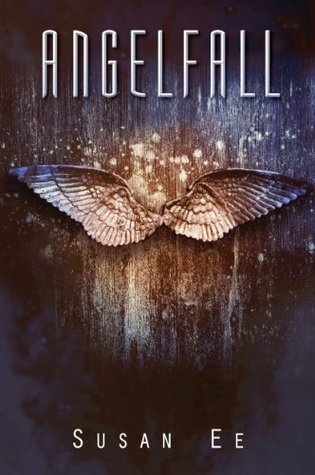 Title: Angelfall
Author: Susan Ee
Publisher: Skyscape
Page #: 288
Genre: Post Apocalyptic/ Apocalyptic YA Fiction
If you want to take part in the discussion feel free to add your own thoughts in the comments below.  You can also join the book club by clicking on the Bibliomancy for Beginners tab in my navigation bar above.  You can tweet using the #bibliomancybegins @bibliomancy101. These are all great ways to take part!
Our very last episode of the main book club will be up in a week and a half and we will be discussing Skin Trade by Laurell K Hamilton.
I hope to see you there!  I will talk to you guys again soon.