*casually leans against a wall* What's up?
So, I think I just have to accept that I get into weird funks where writing blog posts is nigh impossible.  However, I have been keeping up with book club.  Casey and I have been discussing and are prepared to reread Pendragon for you guys this summer, starting next week I believe.
Yesterday Taylor and I did a book club episode by ourselves which I will hopefully have posted for you guys on Friday but this was our episode from two weeks ago where we talked about Gretchen's Pick.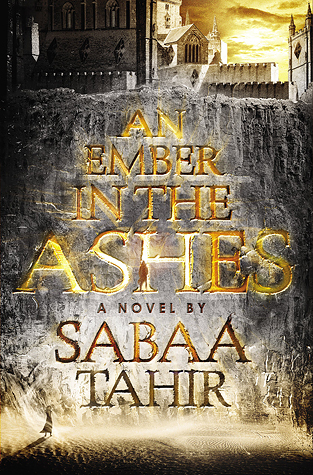 Title: An Ember in the Ashes
Author: Sabaa Tahir
Publisher: Razorbill
Page #: 446
Genre: YA Fantasy
http://bibliomancy4beginners82964.podomatic.com/embed/frame/posting/2015-07-08T12_29_01-07_00?json_url=http%3A%2F%2Fbibliomancy4beginners82964.podomatic.com%2Fentry%2Fembed_params%2F2015-07-08T12_29_01-07_00%3Fcolor%3D43bee7%26autoPlay%3Dfalse%26facebook%3Dtrue%26height%3D85%26width%3D440%26minicast%3Dfalse%26objembed%3D0&notb=1