Top Ten Tuesdays is a meme created by The Broke and The Bookish!
I haven't done one of these in a while.  Mostly because I find it really hard to make lists of ten.  I am always under ten, or over ten.  Ten is a really hard number guys.  In any case I'm going to try and do one today.  Here we go:
I feel like I'm cheating because 1. I have diverged from being overly enthusiastic about series, there are very few that I am currently invested in so I can't just shout from the rooftops about the next book in the so -and-so trilogy, I had to search out new books and I cheated a little because I'm adding in an ongoing comic series as well.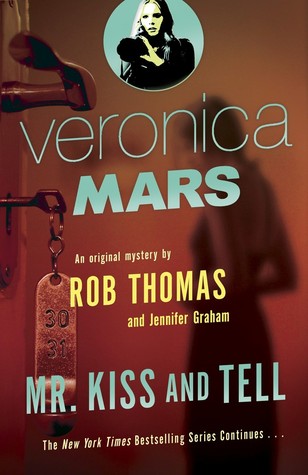 1. Mr. Kiss and Tell (Vernoica Mars #2) by Rob Thomas and Jennifer Graham
Tentative Release: 1/20/2015
While you are going to see the first in this series on next weeks Top Ten Books I meant to read last year list.  I think that Gretchen and I are going to force the Bibliomancy members to read this book.  Although really I think that most of us are up for it.  Veronica Mars was a big part of my early development and I will not argue with getting to dip back into that world.  Especially not in book form.
2. Apparently there is a new Imortals After Dark Book coming out though it doesn't have a cover or title yet?
Tentative Release: Sometime this year *two thumbs up*
So much information was given about this one I don't know where to start. *pointed look* No but this is one of the few series I still follow.  Kresley Cole and Laurell K Hamilton are my go to Paranormal Romance-y Action-y Mystery-y authors.  I could have put either of them in this spot, however this one had a goodreads page already for it.  With ALL OF THAT INFORMATION WOW!
3.
Spider-Gwen Comic Series
Tentative Release: February 2015
So I have to say that while I haven't been enthralled with comics in a while and my foray back into them this fall was significantly NOT SUPER HEROES that Spider-Gwen is something I am extremely excited.  I thought that if I was going to cheat and put a comic on here and there are many on going comics I'm reading, this is a series that is starting this year and I will be picking it up don't you worry.  It will be mine.  I will have it.  I swear to you.  Spider-Gwen is from an alternate universe where she was bitten by the spider instead of Peter Parker.  You might know Gwen Stacy from her appearence in the Amazing Spiderman films which came out recently, as Peter Parker's former GF.  This first comic will be her origin story and I cannot wait.  Like I said.  Do you think I'm excited?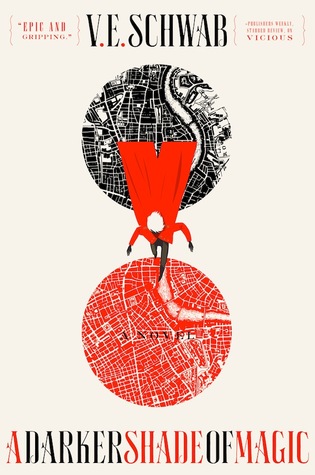 4. A Darker Shade of Magic by V.E. Schwab
Tentative Release: 2/24/2015
Now Vicious has been something I have wanted to read for a while and I just never picked up.  Everyone said it was really good but the plot didn't call out to me strongly enough for me to get it, yet.  This plot however sounds like something I would love and I am looking forward to this.  It might be a better place to start with V.E. Schwab's writing for me.  I also loooove the cover.  It has such great design, holy cow.  Love it!
5. How to Start a Fire by Lisa Lutz
Tentative Release: 5/12/2015
You might have noticed and will notice a significant lack of books marketed at teenagers.  This is because every time I saw the phrase "blah blah blah but when they started junior year" or "blah blah blah turned seventeen" I rolled my eyes and moved on.  This book follows college age folks.  Like myself.  Hi, yes hello I have left the world of feigned adulthood and would like to read stories about slightly more disillusioned young adults.  Even if the plot might have been equally successful with teenage protagonists I think that stories involving the terrified twenty-somethings could be great.  Let's hope it is.  I also think the sentence "And then there's George: the most desired woman in any room, and the one most likely to leave with the worst man." is a flawless sentence perfectly crafted to make me want to read the hell out of this book.
6. Moon Knight, Vol. 2: Blackout
Tentative Release: 4/28/2015
I read the first volume of the new Moon Knight run and while, no, it wasn't my favorite bind up.  I felt the art was brilliant the revamp was great.  It didn't waste time dragging us through his back story, it got right to the action.  While we have a new writer for this second volume I think it will only continue to get better.  Remember when I said I wasn't enthralled with super heroes.  This is the only one I bought that was new.  I have some older comic bind-ups of superheroes, but this is the only currently running section that I'm even considering.  I don't want to buy the comics every week for it however.  So I am looking at it in bind up.
7. Rat Queens, Vol. 2: The Far Reaching Tentacles of N'rygoth
Tentative Release: 2/11/2015
This comic is one that actually works better in the bind ups than I feel it would in monthly issues.  I say this because the bind up follows essentially one arch of a story.  While yes all comics do that with their bind ups … the bind up of Rat Queens feels complete where as I feel I would want more too quickly if I was reading the weekly issues.  It is a must for any Dungeons and Dragons lover.  Its essentially an adventuring party … well adventuring.  If you love tales of a bunch of mid tier heroes getting drunk and beating things up then this comic is for you.  This issue appears to have plenty of tentacles for all of you fans of … most Cthulhu type beasts.
8. Binary Star by Sarah Gerard
Tentative Release: 1/13/2015
Ooh, this one comes out super soon.  I probably won't pick it up super soon though, even though I do really find the description of this one intriguing.  It is almost entirely dedicated to the author's writing style with maybe two sentences spared for something that actually pertains to the plot.  It hasn't been released yet but I figure that someone would have said something.  At 172 pages it is also super short.  Which should make it a quick read to get under my belt at some point this year.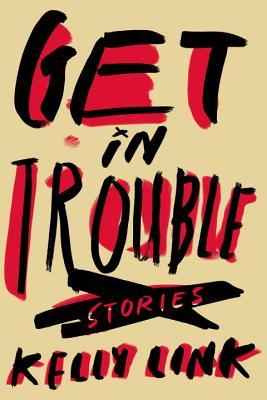 9. Get in Trouble: Stories by Kelly Link
Tentative Release: 2/10/2015
I am adding this book to the list with Taylor in mind.  The boy loves him some Kelly Link and I have to say, after reading one collection of her short stories for Bibliomancy two summers ago I am crazy about her too.  Her stories are weird and wonderful and interesting.  They play with style and space and character.  I look forward to this collection of stories as well.  I know they will be a great addition to my shelves.  I should probably invest in her other collections as well, since I did love them but borrowed them from the library when reading them for the first time.
10. Night at the Fiestas: Stories by Kirsten Valdez Quade
Tentative Release: 3/23/2015
Another collection of short stories.  After reading all of those short stories for my Korean literature project last semester I found that they work very well with my mind while at school.  The short story format allows me to read something in its entirety in a short amount of time before bed.  I can have one of these collection next to my bed to read for a while and not feel guilty about it.  I am going to make an effort to read more of these in the coming year.  This is also a debut novel although the author has received a lot of praise for her work already being named an Honoree of the 2014 National Book Foundation "5 Under 35".  Essentially she is one to watch out for and I feel like her debut is something I can handle.
Alright.  I made it through and I only cheated a little bit.  With that comic series, because it isn't technically a novel.  However it would be compiled into a bind up eventually, but it is just starting this year and therefor not bound yet.  *shrugs*
What are you guys looking forward too?  If you made a post like this please link it in the comments below!