Fair warning …
I did not finish this novel because it is 100% pain.  I am serious, it is nothing but mental pain. I couldn't continue with it.  I just couldn't.
However my friends did read it and we met to discuss it.  So never fear you can indeed hear someone's opinion on the book.
I would also like to add that this book was well written up to the point that I read, so if you can stand extreme emotional anguish more than I can, by all means I encourage you to pick it up.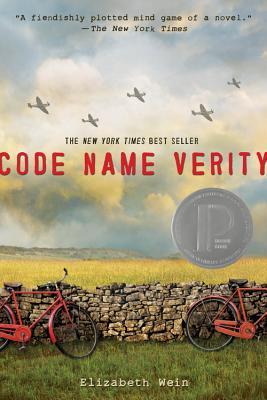 Name: Code Name Verity
Author: Elizabeth Wein
Publisher: Disney-Hyperion
Page #: 339
Genre: Historical Fiction (Specifically WWII)
Next time we will be discussing the first half of Rumo by Walter Moers and on Friday to make myself feel better I plan on reading and reviewing Wanderlove by Kirsten Hubbard.
Let's go Michaeala … Fighting!