I wanted to bring together a bunch of the releases for the month, I slightly underestimated just how many books come out in one month for kids.  I don't know if October is just a heavy month for book releases, gearing up toward Christmas and all that or if this is the sheer volume of new releases in the section every month.  I suppose if I do continue with this section I will get an idea.
There was a lot of work put into a post which is little more than a glorified list, but because I had to work so hard to compile all of these new releases I figured there would be some value in making a nice easy to parse format for others.
I wanted to do a visual version with the covers, but this post is long enough with the titles, series and authors.  If you are interested in looking at all of the beautiful covers I highly recommend clicking the links through to their Goodreads pages because the art is always great.
Without further ado, the new releases, a.ka. publishers, take my money: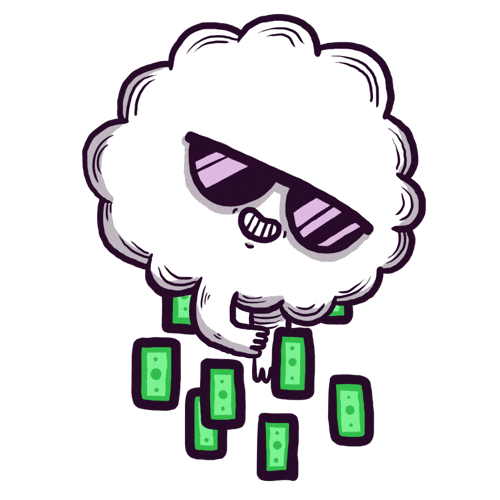 October 3
MiddleGrade
The Ship of the Dead (Magnus Chase #3) by Rick Riordan
Harry Potter and the Prisoner of Azkaban Illustrated Edition by J. K. Rowling
The War I Finally Won (War that Saved My Life #2) by Kimberly Brubaker Bradley
Black Moon Rising (The Library #2) by D. J. Machale
The Wizards of Once by Cressida Cowell
Red Moon Rising (Survivors: The Gathering Darkness #4) by Erin Hunter
Robots & Repeats (Secret Coders #4) by Gene Luen Yang
Predator vs Prey (Going Wild #2) by Lisa McMann
Who Gives a Hoot? (Calpurnia Tate, Girl Vet #3) by Jacqueline Kelly
The Adventurers Guild by Zack Loran Clark and Nick Eliopulos
The Perfect Score by Rob Buyea
Ghosts of Greenglass House (Greenglass House #2) by Kate Milford
Touchdown Kid by Tim Green
The Serpent's Shadow: The Graphic Novel (Kane Chronicles #3) by Rick Riordan
Sting (Loot #2) by Jude Watson
The Unlikely  Story of a Pig in the City by Jodi Kendall
Timeless:Diego and the Rangers of the Vastlantic (Timeless #1) by Armand Baltazar
The Vanderbeekers of 141st Street by Karina Yan Glaser
Max Tilt: Fire the Depths (Max Tilt #1) by Peter Lerangis
The Doldrums (Doldrums #1) by Nicholas Gannon
How to Catch a Dino Thief (Dino Riders #4) by Will Dare
Louis Undercover by Fanny Britt
Charlie & Mouse & Grumpy (Charlie & Mouse #2) by Laurel Snyder
Once Was a Time by Leila Sales
A Shiver of Snow and Sky by Lisa Lueddecke
Voyage to Avalon (Mice of the Round Table #2) by Julie Leung
Picture Books
You're All Kinds of Wonderful by Nancy Tillman
I am Gandhi by Brad Meltzer
I am Sacagawea by Bran Meltzer
La La La: A Story of Hope by Kate DiCamillo
I'm Not a Scaredy-Cat: A Prayer for When You Wish You Were Brave by Max Lucado
The Bad Mood and the Stick by Lemony Snicket
Remembering Vera by Patricia Polacco
Pup and Bear by Kate Banks
Odd Dog by Fabien Ockto Lambert
Mango, Abuela, and Me by Meg Medina
ABCs of Mathematics by Chris Ferrie
ABCs of Physics by Chris Ferrie
ABCs of Science by Chris Ferrie
Pigeon P.I. by Meg McLaren
A Hundred Billion Trillion Stars by Seth Fishman
Mice Skating by Annie Silvestro
Love, Triangle by Marcie Colleen
Pierre The Maze Detective: The Mystery of the Empire Maze Tower by Hiro Kamigaki
Where's Halmoni? by Julie Kim
The Great Puppy Invasion by Alastair Heim
Willa and the Bear by Philomena O'Neill
October 10
Middle Grade
Making Mistakes on Purpose (Ms. Rapscott's Girls #2) by Elise Primavera
Spy School Secret Service (Spy School #5) by Stuart Gibbs
The Silver Mask (Magisterium #4) by Holly Black and Cassandra Clare
Mr. Lemoncello's Great Library Race (Mr. Lemoncello's Library #3) by Chris Grabenstein
Race to the Bottom of the Sea by Lindsay Eagar
Monster Notebook: A Branches Special Edition (The Notebook of Doom #13) by Troy Cummings
The Wildcat's Claw (Spirit Animals: Fall of the Beasts #6) by Varian Johnson
Eugenia Lincoln and the Unexpected Package (Tales from Deckawoo Drive #4) by Kate Dicamillo
The Land of Flowers (Thea Stilton: Special Edition #6) by Thea Stilton
Snow & Rose by Emily Winfield Martin
Tentacle and Wing by Sarah Porter
The Peculiar Incident on Shady Street by Lindsay Currie
Cucumber Quest: The Doughnut Kingdom by Gigi D.G.
The Chocopocalypse by Chris Callaghan
The Downward Spiral (Lock and Key #2) by Ridley Pearson
The Incredible Magic of Being by Kathryn Erskine
My Brigadista Year by Katherine Paterson
Laura Ingalls is Ruining my Life by Shelley Tougas
Watchdog by Will McIntosh
The Gnome Exchange Program: North Pole Rescue by Matt Caliri
Peter Powers and the Sinister Snowman Showdown! by Kent Clark
Saturdays with Hitchcock by Ellen Wittlinger
Picture Books
Everything is Mama by Jimmy Fallon
The Wolf, the Duck, and the Mouse by Mac Barnett
Grandpa's Ghost Stories by James Flora (Reprint)
Bizzy Mizz Lizzie by David Shannon
Rory the Dinosaur needs a Christmas Tree by Liz Climo
Superheroes Club by Madeleine Sherak
Larry Gets Lost in San Diego by John Skewes and Eric Ode
October 17
Middle Grade
Phoebe and Her Univorn in the Magic Storm (Heavenly Nostrils #6) by Dana Simpson
Miss Tracy is Spacey! (My Weirdest School #9) by Dan Gutman
Tales from a Not-So-Secret Crush Catastrophe (Dork Diaries #12) by Rachel Renee Russell
Frank Einstein and the Bio-Action Gizmo (Frank Einstein #5) by Jon Scieszka
Wallace the Brave by Will Henry
The Player King by Avi
The Summer of Owen Todd by Tony Abbott
Bunjitsu Bunny vs. Bunjitsu Bunny (Bunjitsu Bunny #4) by John Himmelman
Miriam's Secret by Debby Waldman
The Girl Who Knew Even More (Munchem Academy #2) by Commander S.T. Bolivar III
Applewhites Coast to Coast (Applewhites #3) by Steaphanie S. Tolan and R.J. Tolan
Harper and the Circus of Dreams (Harper #2) by Cerrie Burnell
Picture Books
Malala's Magic Pencil by Malala Yousafzai, Kerascoet
Through Your Eyes: My Child's Gift to Me by Ainsley Earhardt
Night of the Moonjellies by Mark Shasha (Reprint)
My Journey to the Stars by Scott Kelly
Windows by Julia Denos
The Lumberjack's Beard by Duncan Beedie
Book or Bell? by Chris Barton
What Do Grown-ups Do All Day? by Virginie Morgand
Singing in the Rain by Tim Hopgood
October 24
Middle Grade
Revenge of the Space Pirates (Galactic Hot Dogs #3) by Max Brallier
Lawn of Doom (Plants vs. Zombies #8) by Paul Tobin
Journey to the Crystal Cave (The Adventures of Sophie Mouse #11) by Poppy Green
Death and Douglas by J.W. Ocker
Dragonfly Song by Wendy Orr
Fairday Morrow and the Talking Library (Fairday Morrow #2) by Stephanie Robinson
The Piper's Apprentice (The Secrets of the Pied Piper #3) by Matthew Cody
The Whiz Mob and the Frenadine Kid by Colin Meloy
Wings for Wyatt (Tales of Sasha #6) by Alexa Pearl
Reign of Outlaws (Robyn Hoodlum #3) by Kekla Magoon
Ruby and Olivia by Rachel Hawkins
Picture Books
Photographic: The Life of Graciela Iturbide by Isabel Quintero
Fergus and the Greener Grass by Jean Abernethy
I Am Life by Elisabeth Helland Larsen
Earth! My First 4.54 Billion Years by Stacy McAnulty
October 31
Middle Grade
The Wildwood Bakery (Owl Diaries #7) by Rebecca Elliott
Team BFF: Race to the Finish! (Girls Who Code #2) by Stacia Deutsch
Super Rabbit Racers! (Press Start! #3) by Thomas Flintham
Curse of the Harvester (Dream Jumper #2) by Greg Grunberg
Jacky Ha-Ha: My Life is a Joke  (Jacky Ha-Ha #2) by James Patterson
CatStronauts: Space Station Situation (Catstronauts #3) by Drew Brockington
The Trials of Morrigan Crow (Nevermoor #1) by Jessica Townsend
The Tea Dragon Society by Katie O'Neill
Little Bigfoot, Big City (The Littlest Bigfoot #2) by Jennifer Weiner
The Audition (Audition #1) by Maddie Ziegler
The Fourth Ruby (Section 13 #2) by James R. Hannibal
The Secret of Nightingale Wood by Lucy Strange
Have Sword, Will Travel by Garth Nix and Sean Williams
Picture Books
Thelma the Unicorn by Aaron Blabey
Give Thank You a Try by Bill O'Reilly and James Patterson
This is Not a Normal Animal Book by Julie Segal Walters